Shandong Zhaowei Steel Tower Co., Ltd.
Add.: No.2 East Highway, Economic Development Zone, Dezhou City, Shandong Province, China
Tel.: +86-534-8312771
Fax: +86-534-2237666
E-mail: tower@zwtower.com
Mobile: +86-18153478095
Contact Person: Jiang Fubin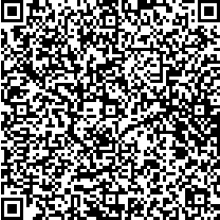 Communication Tower
Portable Integrated Telecom Tower Site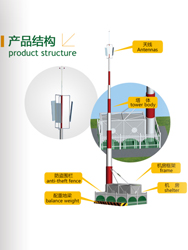 Portable Integrated Telecom Tower Site
An off-grid portable integrated telecom tower site can be powered by various power sources, including batteries, wind turbine, solar panels, and backup diesel generator. Based on this, we specially developed a multi power source solution for off-grid tower site. The power supply solution system ensures reduced operation cost of tower site, as it allows for tower site visiting once a year. It consists of batteries, control system, backup diesel generator, long distance information transmission system, as well as optional solar panels and wind turbine. If there is enough power supply from the solar panels or wind turbine or batteries, the diesel generator will not be started. Only if there are several consecutive cloudy or windless days will the diesel generator be started automatically.
Self Supporting Communication Tower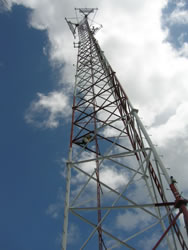 Self Supporting Communication Tower
What is it?
Self supporting communication tower are tall structures used all over the world for two way communication applications. They function to support antennas for telecommunications, broadcasting and television. A self supporting tower is typically coming with pre-designed accessories like platforms, ladders, antenna mounts, lighting accessories and safety climbing devices, and more. It has similar structures to transmission towers and wind turbine towers.
Self supporting communication tower are based on either ground or building, and they are commonly designed in cantilever trusses structure so as to carry the wind and seismic loads. A self supporting tower requires less base area and is suitable for being constructed in many situations. Hence, most of the radio masts are self supporting communication tower.
Guyed Communication Tower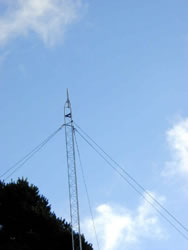 Guyed Communication Tower
What is it?
A radio tower receiving support from guy lines can be called a guyed mast. Due to its efficient use of high strength steel in guys, a guyed communication tower is able to provide heights at a much lower material cost. It is commonly guyed in three directions over an anchor radius of typically 2/3 of the tower height. Hence, the guyed communication tower usually comes with a triangular lattice section. Tubular masts are also used, especially in places where icing is very heavy and lattice sections would ice up easily.
Application advantages and restrictions
In comparison with self supporting tower, a guyed tower is much lighter in weight but it requires larger free space to anchor the guy wires. Whenever large open space is available, guyed communication towers are provided.
Monopole Communication Tower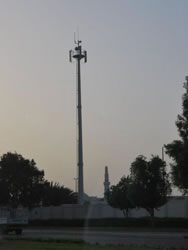 Monopole Communication Tower
In comparison with other forms of radio masts, a monopole communication tower has both advantages of light weight and small space requirement. Additionally, its aesthetical design sometimes makes it a decorative building in some places.
Applications
Recently, monopole communication tower is regularly used in power grid construction and communication systems. It can be used on either city or suburb areas.
Quality control at ZHAOWEI
In order to ensure quality, we at ZHAOWEI use modern fabrication technologies to manufacture monopole communication towers, and the multi-item templates, bending dies, jigs and fixtures can be reused in case of repeat orders. We also strive to perfectly complete each small quantity order and proto item production.
Other Products