Shandong Zhaowei Steel Tower Co., Ltd.
Add.: No.2 East Highway, Economic Development Zone, Dezhou City, Shandong Province, China
Tel.: +86-534-8312771
Fax: +86-534-2237666
E-mail: tower@zwtower.com
Mobile: +86-18153478095
Contact Person: Jiang Fubin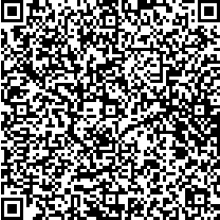 Steel Lattice Tower
Steel Lattice Tower Since our establishment in 2007, steel lattice towers have been our primary featured product. Here at Zhaowei, we have the advanced technology and expert production experience necessary for the design and production of high quality, durable steel lattice towers.
Tubular Steel Towers
Tubular Steel Towers The tubular steel tower has a lattice structure, meaning the main body is assembled using tubular steel, and other components are assembled using steel tubes and structural steel. Tubular steel produced by us has a 50m maximum height.
Monopoles
Monopoles In comparison to other towers with a radio mast, a monopole communication tower features a light weight and small space requirement, making it extremely cost effective. Additionally, its aesthetic design makes it appealing for installation on decorative buildings.
Substation Structures
Substation Structures The substation structure has a rigid frame structure used to hang conductors, or support conductors, switch equipment, and other electrical equipment. Our substations are divided into central substations, terminal substations, step-up transmission substations, step-down transmission substations, power system substations.
Other Products
Tower Parts In order to ensure quality, we at ZHAOWEI use modern production technologies to produce transmission tower, radio mast and tower parts. The multi-item templates, etc. used for tower part and component fabrication can be reused in case of repeat orders.
The first piece of each different type of template is duly inspected by our specialized Quality Inspectors...

Grounding Screw Anchor This grounding screw anchor can be used for anchor purposes for different products like Solar panel structure, tower site fence, street guidance pole and other light-weight structures.
Zhaowei Steel Tower Company Ltd. is an ISO9001 certified communication tower and transmission line tower manufacturer, located in China. With over a decade of experience, we provide transmission tower and radio mast of many types, including self supporting tower, guyed tower, and monopole tower. Featuring high strength, great load capacity, and safety, ZHAOWEI communication towers are your ideal choice for supporting antennas for telecommunications, broadcasting and television, and ZHAOWEI transmission line towers are ideal for carrying overhead electricity conductors for electric power transmission, etc.
guyed tower, TV tower, Microwave tower ,Self supporting tower,steel structure