Shandong Zhaowei Steel Tower Co., Ltd.
Add.: No.2 East Highway, Economic Development Zone, Dezhou City, Shandong Provicne, China
Tel.: +86-534-8312771
Fax: +86-534-2237666
E-mail: tower@zwtower.com
Mobile: +86-18153478095
Contact Person: Jiang Fubin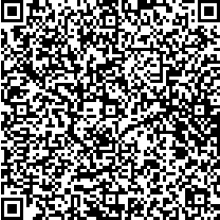 Monopole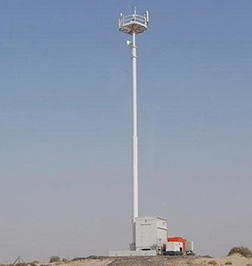 In comparison to other towers with a radio mast, a monopole communication tower features a light weight and small space requirement, making it extremely cost effective. Additionally, its aesthetic design makes it appealing for installation on decorative buildings.
The monopole body features a reasonable section design, with each section connected using high-strength bolts, ensuring installation is fast and easy. These towers can be installed in a variety of complex locations, and the built-in climbing ladder and wiring not only ensures a safe operating environment, but also extends the feeder service life without offsetting the body's center of gravity.
During the manufacturing process, ZHAOWEI uses advanced equipment, including a large automatic CNC cutting machine, multiple sets of automatic CNC machines for submerged arc welding, large hydraulic curve down bending machines with preset functions, ultrasonic flaw detection equipment, and more. Backed by extensive production experience, ZHAOWEI also utilizes an automatic production line to ensure the quality of products is reliable and stable.
ZHAOWEI has extensive monopole communication manufacturing experience, and our professional technical personnel, efficient production staff, advanced equipment, strict quality control system, and experienced packaging team all guarantee product quality.
Our professional personnel will assist in on-site installation after the tower parts are shipped to the customer's location. Our after-sales service team will also provide a solution within 24 hours after receiving any feedback, ensuring we are able to provide fast speeds and the best service.
Delivery will be 30-60 days depending on the order quantity.

Application
Other Products