Shandong Zhaowei Steel Tower Co., Ltd.
Add.: No.2 East Highway, Economic Development Zone, Dezhou City, Shandong Province, China
Tel.: +86-534-8312771
Fax: +86-534-2237666
E-mail: tower@zwtower.com
Mobile: +86-18153478095
Contact Person: Jiang Fubin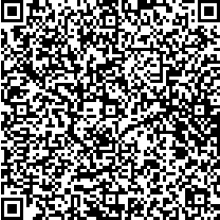 Broadcast Tower, TV Tower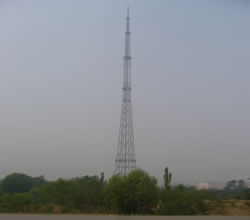 The broadcast tower refers to a tall structure providing mounting space for FM radio, AM radio antennas, and TV tower is constructed to support Television antennas. We at ZHAOWEI can manufacture both guyed tower and self supporting broadcast and TV tower.
The structure of our broadcast tower and TV tower not only meets the requirement of broadcast and television antenna, but also is aesthetical in appearance and coordinate with the surrounding environment.
Quality control at ZHAOWEI
In order to ensure quality, we at ZHAOWEI use modern fabrication technologies to manufacture broadcast tower and TV tower, and the multi-item templates, bending dies, jigs and fixtures can be reused in case of repeat orders. We also strive to perfectly complete each small quantity order and proto item production.
Broadcast Tower, TV Tower

The first piece of each different type of template is duly inspected by our specialized Quality Inspectors, thus ensuring accurate and quality manufacturing. The quality of our broadcast tower and TV tower is controlled through sample check during process, and then 100% quality inspection before leaving factory.
Thus, we are confident that all our broadcast and TV towers are qualified, and users can feel secure in purchasing.
guyed tower, TV tower, Microwave tower ,Self supporting tower,steel structure
Other Products