Shandong Zhaowei Steel Tower Co., Ltd.
Add.: No.2 East Highway, Economic Development Zone, Dezhou City, Shandong Province, China
Tel.: +86-534-8312771
Fax: +86-534-2237666
E-mail: tower@zwtower.com
Mobile: +86-18153478095
Contact Person: Jiang Fubin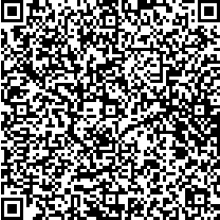 Transmission Line Tower
Transmission Line Tower The transmission line tower is designed to support overhead electricity conductors for electric power transmission. It is also called an electricity pylon in Britain and some parts of Europe. Most Australians call it an ironman.
ZHAOWEI is a transmission line tower manufacturer and supplier located in China, and we can ...
Microwave Communication Tower
Microwave Communication Tower Microwave communication tower is a tall structure designed for supporting parabolic antenna which is mainly used for sending and receiving microwave electron system. Microwave tower has the same structure as common communication tower, and the difference between the two types of radio masts lies in what kind of antenna they support...
Broadcast Tower, TV Tower
Broadcast Tower, TV Tower The broadcast tower refers to a tall structure providing mounting space for FM radio, AM radio antennas, and TV tower is constructed to support Television antennas. We at ZHAOWEI can manufacture both guyed tower and self supporting broadcast and TV tower.
The structure of our broadcast tower and TV tower not only meets the requirement of broadcast ...
Zhaowei Steel Tower Company Ltd. is an ISO9001 certified communication tower and transmission line tower manufacturer, located in China. With over a decade of experience, we provide transmission tower and radio mast of many types, including self supporting tower, guyed tower, and monopole tower. Featuring high strength, great load capacity, and safety, ZHAOWEI communication towers are your ideal choice for supporting antennas for telecommunications, broadcasting and television, and ZHAOWEI transmission line towers are ideal for carrying overhead electricity conductors for electric power transmission, etc.
guyed tower, TV tower, Microwave tower ,Self supporting tower,steel structure