Shandong Zhaowei Steel Tower Co., Ltd.
Add.: No.2 East Highway, Economic Development Zone, Dezhou City, Shandong Provicne, China
Tel.: +86-534-8312771
Fax: +86-534-2237666
E-mail: tower@zwtower.com
Mobile: +86-18153478095
Contact Person: Jiang Fubin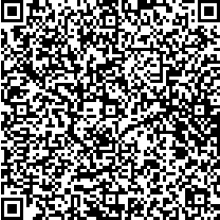 Tubular Steel Tower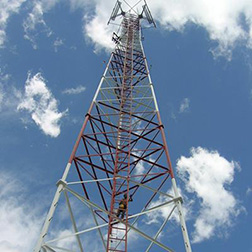 The tubular steel tower has a lattice structure, meaning the main body is assembled using tubular steel, and other components are assembled using steel tubes and structural steel. Tubular steel produced by us has a 50m maximum height.
Since our establishment, ZHAOWEI has manufactured tubular steel towers for customers both at home and abroad.
Our production line is equipped with a decoiling machine, guillotine shear, laser cutter, CNC drilling machine for angle iron, robotic welder, flame cutting machine, forging machine, and an all-in-one multiprocess welding machine for flanges. If you do not have a product blueprint, we can design and produce monopoles to meet your requirements, as well as produce samples and manufacture products according to your drawings.
ZHAOWEI is not a middleman, but a manufacturer, which allows us to offer our products at a lower price without sacrificing quality, ensuring an excellent usage experience.
Delivery will be 30-60 days depending on order quantity.
Features
1. Connecting structure
The tubular steel tower's main material column is connected by a flange or has an intersecting connection, and its slant and main material column are connected via connecting plates or an intersecting connection. The steel lattice tower's main material column has an inner and outer connection, and other members are connected by connecting plates, screws and bolts.
The connecting structure between the flange and connecting plate is relatively simple. Although it increases the welding workload, it reduces the adverse effects on structure bearing capacities, such as the steel angle component's eccentricity. What's more, it enhances the rigidity and compactness of connecting points, which improves the stiffness, stability, and wind-induced dynamic effect resistance of the overall structure.
2. Load
The tubular steel tower's member bears a low wind pressure and has a great bending stiffness. Its simple structure and clear force transmission give full play to the material bearing capacity, which not only reduces the tower weight, but allows it to withstand extreme conditions. After meeting the calculation demands for strength and stability, the tower has a design for a relatively small wind pressure coefficient, which reduces the wind load.
3. Section
The steel tube section is centrally symmetrical and isotropic: its materials are uniform in all orientations, ensuring it has a great bending stiffness. The steel tube, as the tension member of transmission substation, will not demonstrate its strength when the sectional area is the same as that of the steel angle. The bending area of the transmission substation features a steel tube with a small cross section area and a large gyration radius, which performance all material mechanical properties, and meets requirements for rigidity and stability. Tubular steel towers feature an exceptional stability, especially for large load towers with geometric dimension structures and long steel tube members.

Application
Other Products